Intercult
We do and share!
We engage in trans-border cultural projects. We allow ourselves to be challenged by the forces of contemporary diversity: voices and expressions.
We act inter-culturally, both as producers and experts. We connect local and international initiatives, we work across disciplines and in multiple partnerships. We bring together artists, operators and audience, creating unexpected encounters.
We operate actively in several networks. We share experience through seminars, conferences, lectures and mentorship. We have many direct experiences of managing EU projects. We are a Europe Direct office, engaging in cultural politics and citizen communication.
From our home base on the south side of Stockholm, we interact as a project-based platform, engaging with others on cultural managemnt development. We are accessible: we do and share.
---
Contact: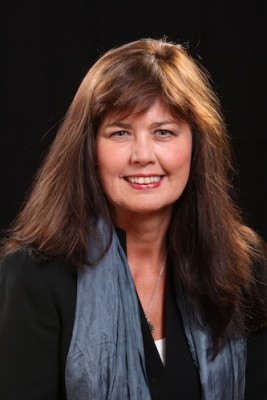 Biography: Iwona Preis Intercult C.E.O. Iwona Preis is since June 2017 a C.E.O. of Intercult Productions, leading the organisation´s strategic development and daily operations. She is an initiator and leader of international culture projects, applying for funds and managing international partners teams from EU and beyond. The organisation works as European Resource Centre for Culture with European office Europe Direct Information Centre and Swedish network of culture operators Access Europa, acting educator, initiating debate and setting up spaces for cultural dialogue. In 2015 Iwona has been appointed as a President of the European members driven cultural network River//Cities, leading strategic development, project development and engaging in impact of culture on sustainable development of urban waterfronts. Since June 2017 she is also an acting Chairman of Smart Coop in Sweden leading the operations. Iwona is an expert in different areas, for example - extensive leadership experience from cultural independent sector & industry and Intercultural and international collaborations. She is also an expert on EU structures, culture & politics; Baltic Sea Region; culture relations with non- EU countries and EU applications. As a leader in many European projects as Creative Europe & Erasmus + she mastered the project management. She is also an expert in leading and building strategic partnerships, project set-up and funding. Within all of these projects she uses knowledge and skills from other associated fields like: marketing communications; event production; international networks on culture, impact of culture on urban development; culture of waterfronts; Projects:  Culture for Waterfronts, Rivers of Opportunities, Brokering Migrants Cultural Participation; Corners of Europe (Creative Europe); I_Improve (Erasmus+); Memory of water (Creative Europe); S.O.S. Climate Waterfronts (Horizon 2020); Swedish Institute: PARC Palestine, Curators & Art Operators Network Russia/Sweden; Baltic Audience Links; Connecting Georgia (Swedish Institute 2019-2020)   Education: Scandinavian Studies, University of Gdansk  Culture Management, University of Stockholm Pedagogy for adults, postgraduate, University of Linkoping Marketing Communications, postgraduate, Institute of Marketing Communications, Stockholm