Portuguese Chamber of Commerce and Industry
Founded in 1834 the Portuguese Chamber of Commerce and Industry is a private intersectorial organisation that promotes and represents the general economic interests and stimulates the development of companies in Portugal and abroad.
As a Chamber of Commerce and Industry we perform various activities and services to support companies:
Export Documentation Services
Certificates of Origin which certify the origin of goods being exported, required by customs in certain countries of destination either to determine tariff rates, or for other purposes.
ATA Carnets which allow a temporary circulation of goods throughout more than 110 countries/regions, without a deposit or previous bail at the Customs.
Support to Trade and Internationalisation
Promotion of international co-operation and partners search;
Promotion of contacts between Portuguese and foreign companies;
Organisation of trade missions;
Organisation of business meetings;
Support and advice for new businesses;
Assistance to national or foreign businessmen;
Organization of seminars on doing business with foreign markets, focusing on business opportunities, market strategy approach and prior successful business experience in such markets from Portuguese companies.
Information and Support in Legislation Matters
Either by direct assistance or by the issue of a monthly newsletter.
Training / Seminars
Implementation of training programmes in various fields and organisation of technical conferences and seminars.
Centre for Commercial Arbitration
The Arbitration Centre of the Portuguese Chamber of Commerce and Industry (CAC) was founded in 1987. It is the oldest Portuguese Arbitration Centre and it has administered the greatest number of arbitration proceedings over the years.
Invest Lisboa
A partnership was established with the Lisbon Municipality to create Invest Lisboa, with the objective of attracting investment in the city of Lisbon.
Invest Lisboa promotes Lisbon and supports national and foreign investors, companies and entrepreneurs to invest or set up their businesses in Lisbon.
Invest Lisboa personalized, free and confidential services include:
Consultancy throughout the decision-making process;
Identification of investment opportunities, partners and locations;
Information and promotion of contacts with local and national institutions;
Workshops for investors and entrepreneurs.
International Filiations
Eurochambres – Association of European Chambers of Commerce and Industry, that represents over 20 million businesses in Europe through 45 members (43 national associations of chambers of commerce and industry and two transnational chamber organisations) and a European network of 1700 regional and local chambers.
ICC – International Chamber of Commerce, the world's largest business organization, with a network of over 6.5 million members in more than 130 countries.
---
Contact: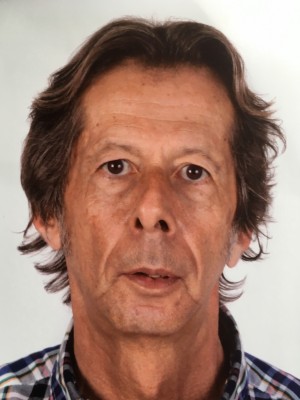 João Paes Cabral, holds a degree in Management and Information Systems. Is currently Director for EU Affairs at the Portuguese Chamber of Commerce and Industry. He was Director of International Relations Department at the Portuguese Chamber of Commerce and Industry from 1992 till 2015 and was in charge for the support to the internationalization of the companies members of the Chamber. Has participated in several EU Funding Programmes, namely Asia-Invest; AL-Invest; and Med-invest, among others. Was also, from 1994 to 2007, the contact point in Portugal and national coordinator for the programme "Gateway to Japan", an initiative funded by the European Union to help companies to establish long-lasting business collaborations in Japan. Contacts: jpc@ccip.pt | tel (+351) 213224050